Welcome
to the oasis of untouched nature and peace of century old pine trees

Camping Planik is situated in Razanac, typical Dalmatian fishermen town. It is situated at town entrance in rich pine wood with unique top of the trees.

Camp is equiped with modern bathrooms, reception, restaurant and playground so we can insure you a pleasant staying in peaceful nature and relaxed atmosphere. Almost all of the camp's surface is in the shadow. In camp's neighbourhood you can find: shops, post-office, ambulance, pharmacy...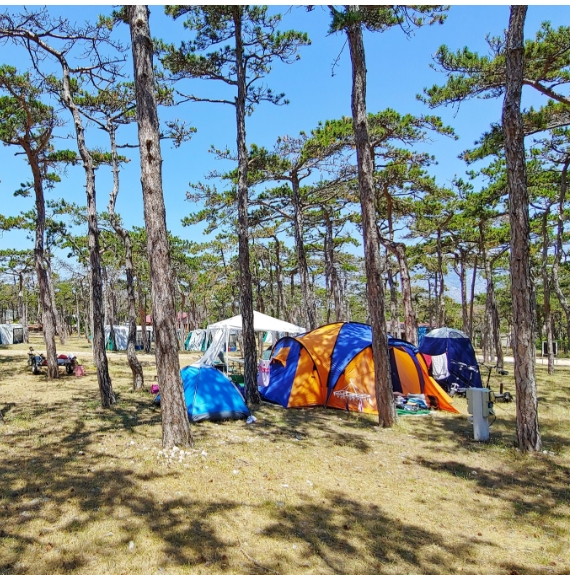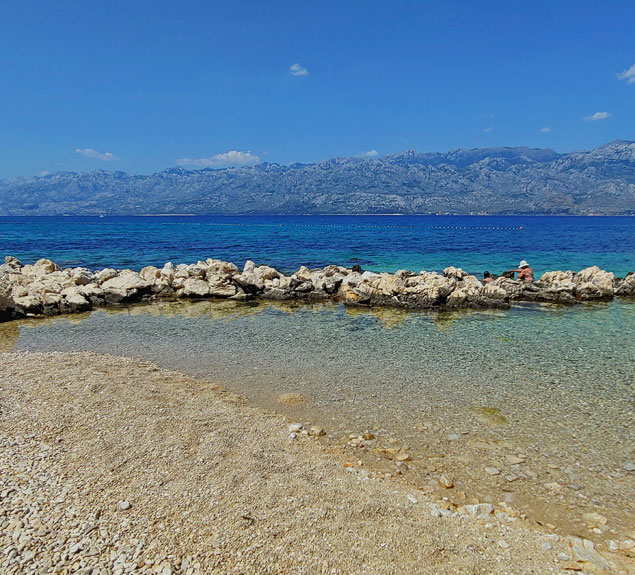 Informations
Camping Planik is located on the road connecting island Pag with the mainland, in city Razanac, which is 13km northeast from the connection Posedarje on the highway Zagreb – Zadar. Camp is about 10 min walk from the beach.
Water & electric power
Children's playground
Pitches in the shade
Shop (200m)
Bathroom
Pets allowed
Free WiFi
Restaurant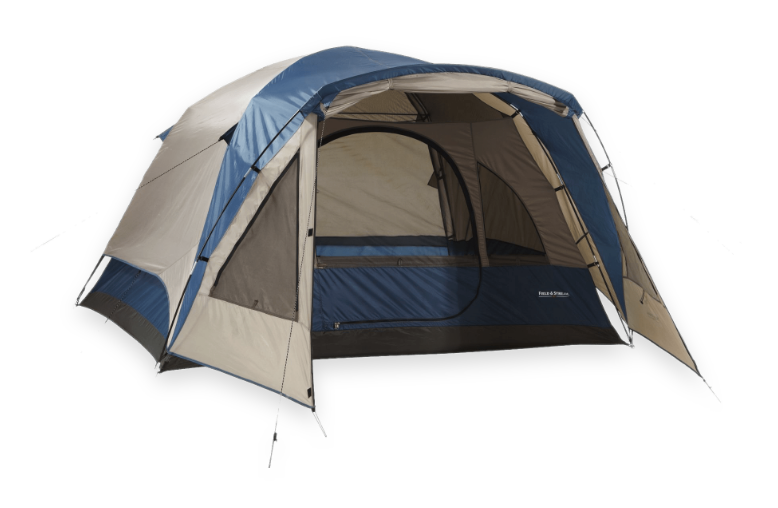 As a special offer, Camping Planik has the possibility for renting our own tents (for individuals or agencies).
READ MORE
To make use of web site and services of camp Planik easier, we will separate few important informations:
By using our web sites and checking-in on the reception you are accepting "General Conditions" and "House order" of Camping Planik. Please read them!

Mandatory datas for camping are those published on Croatien language. Other languages have only informational character.We don't response on eventualy falses. If you notice any mistake please inform us and you will be awarded.

Upon arrival, the guest is obligated to leave the travel documents of all guests that will stay in the campsite at the reception desk/entrance.

Filling and sending reservation-forms can serve for sending request and making a reservation. After that you will receive calculation with filled informations. To confirm reservation please make payment in advance in 7 days from reciving this calculation.

For payment in cash we approve discount of min. 5 % .

USAGE OF GRILLS ON THE PLOT AND LIGHTING AN OPEN FIRE IS STRICTLY FORBIDEN, there's a place for that in camp.
READ MORE
See our price list of accommodation services in the camp and choose an affordable, pleasant and safe vacation.
DOWNLOAD
REVIEWSWhat do the guests say?
Dear Sir! Why? Other people write their comments with their own language. I wrote my message to the Hungarian people, with hungarian language. I have only write good things. That week was the most...
AMBRUS JOZSEF
REVIEWSWhat do the guests say?
I love Croatia, it is my grand father's land and I dream about the day I will be there. It is the most beutifull country in the world, everything, the natural places, the history, Croatian...
JULIANA ANDREA MARKOVINA
REVIEWSWhat do the guests say?
I liked it veru much there!!. There were very kind and friendly. And we made friends whit the staff there. I miss the time when i think about it. My son liked it too. Veel valt er niet te zien op...
BRIGITTE CORNELIS
REVIEWSWhat do the guests say?
We just returned from our time in Razanac at Camp Planik and had a great time!! We went with another couple and our two small children. We stayed in the tents for rent and they were great. The...
LEAH STANZEL
REVIEWSWhat do the guests say?
Lovely campsite in the forest. Very friendly staff and can recommend staying here to any camper. Hello, Thank you for a lovely weekend at your campsite. It was very kind of you to give us...
CHRISTINE GRILZ
REVIEWSWhat do the guests say?
Mr Andreas Stosic - Well done congratulation for croatian futbol team at last night in London Wembley stadium - welkome in european champions ship this emaill writen by : Marek Durkiewicz come...
MAREK DURKIEWICZ
REVIEWSWhat do the guests say?
Hi, I am an old guest. I was at the camp site about 1973 with a scout group from Slavonia. There wasn't much there at the time, but we had a lot of fun. I was back there in 2003 and almost...
ZLATKO KOZLEVCAR
Photo gallery
View all galleries in one place